Is your garage floor cracked, stained or pitted? Aspart-X Flooring Systems is your answer!
Contact our flooring specialist for more information or a no obligation free estimate
Watch our step by step video of an actual garage floor being done:
Aspart-X Garage Floor Coating
Aspart-X is the new way to refresh and renew your old concrete floor. Aspart-X Garage floor coating is a superior, decorative floor coating with limitless possibilities. It is a concrete paint system that contains no VOCs. Aspart-X is professionally applied by qualified installers. This concrete floor coating is ideal for most substrates and has a permanent bond.
Aspart-X concrete floor coating comes in a variety of base coat colours and chip blends. Custom colours and chip blends are also available.
With a high chemical resistance and high abrasion resistance, Aspart-x garage floor coating can be applied to work areas and is accepted by CFIA for use in food processing facilities.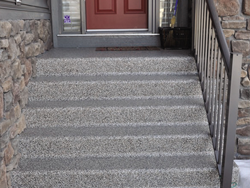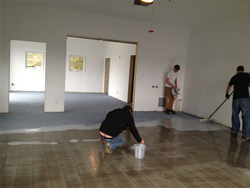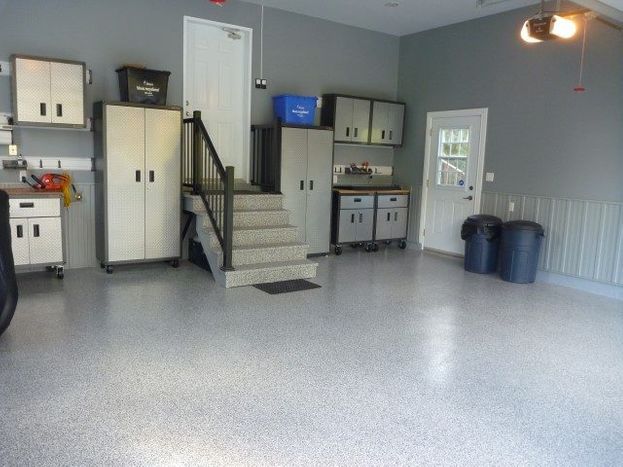 Aspart-X Concrete Flooring:
Won't crack, yellow or fade
Environmentally friendly
VOC Free – 100% Solids
Aspart-X Resists The Affects Of Hot Tires
Professionally applied
Return to Service in 24 hours
Custom non-skid finishes
Custom colours available
Aspart-X Concrete Floor Coating is ideal for:
Concrete Patios
Garage FloorsRestaurants
Retail Space
Utility Rooms
Commercial Flooring
Public Washrooms and Change Rooms
Walk in refrigerators
Aspart-X is not an epoxy product, It is a polyaspartic. Aspart-x is a paint system for your garage, decks, porches, pools and so many more applications. The first step is to prepare the concrete. Secondly, the floor is then sealed, the paint colour is next. Then the chips are sprinkled on and finally a top coat. This garage floor paint system is durable and will stand up to salt, sand and oils that are spilled or dripped on the floor.
Contact our flooring specialist for more information or a no obligation free estimate.