LINE-X PREMIUM SERVICES IN OTTAWA
Contact Us for pricing and professional installation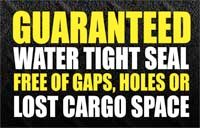 This is Spray On-Courage With Unmatched Durability
Guaranteed to hold a watertight seal, free from gaps, holes, or lost cargo space, we treat every spray-on liner as an extension of the truck itself. Our industrial-grade polymer coating has a higher tensile strength than ordinary liners, making LINE-X coatings resistant to scratches, gouging, and most common chemicals. Each custom-sprayed application conforms to the exact shape of your bed. You're guaranteed a waterproof finish that looks good, protects excellently, and lasts a long time.
It's like age-defying brass knuckles for your truck
#1 rated bed liner in customer satisfaction
Over 550 dealers worldwide
Over 2 million satisfied customers with great-looking truck beds
Exclusive, lab-tested, industry-leading formula
Guaranteed with a limited Lifetime Warranty
LINE-X PREMIUM couples the abrasion and impact protection you already trust, plus the UV protection a bedliner needs to stay new-looking forever.
Fade Resistant
Long-Lasting Luster
Easy to Clean
VOC-Free
Environmentally Friendly
Resists Staining From Harsh Chemicals
Resists Extreme Impact and Abrasion
No Cracking, Bubbling, or Peeling
Free of Leaks, Rust, and Corrosion
Limited Lifetime Warranty
REAL. SERIOUS. PROTECTION.

Lie About Your Truck's Age
No matter how much fun you have with your truck, you'll never have to worry about how hard you work it. Neglect it and ride it hard, but it'll never lose that long-lasting luster with LINE-X of Ottawa and our PREMIUM protective coating.
One part of your truck will never look worn-out
Once applied, LINE-X becomes a permanent, inseparable part of your vehicle. And LINE-X PREMIUM safeguards against solar burnout and fading, which means that the added layer of protection not only enhances performance, but protects your investment with better resale value and greatly reduced road noise.